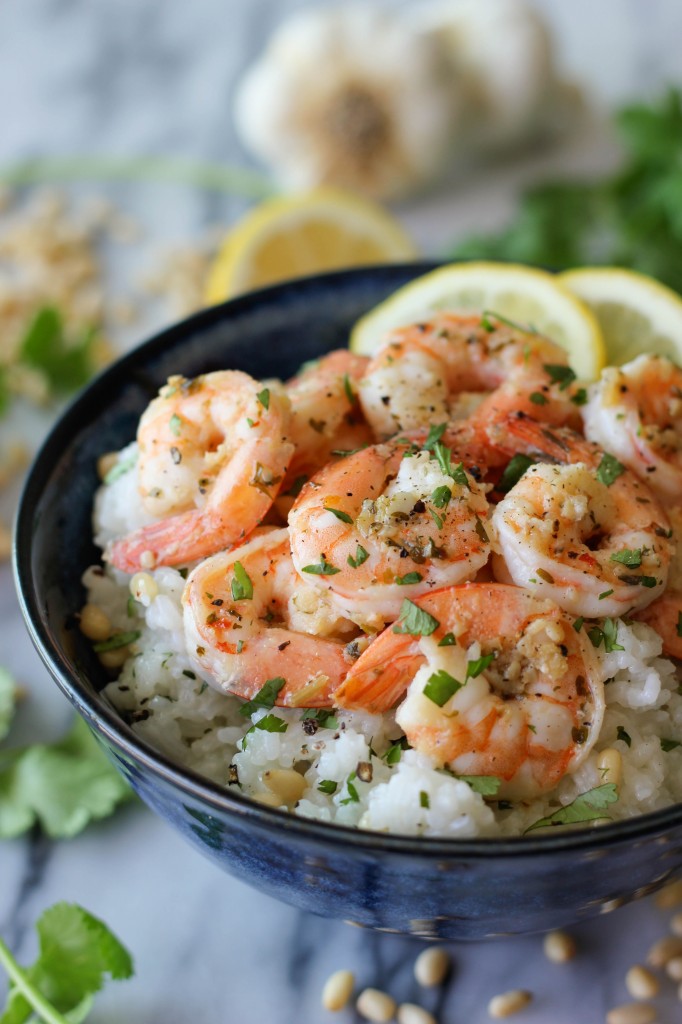 INGREDIENTS:
2 cups cooked rice
2 tablespoons crushed nuts
2 tablespoons chopped cilantro
2 tablespoons butter, melted
Juice of 1/2 lime
DIRECTIONS:
Rice
Bring 3 cups water to a boil with a pinch of salt.
Stir in 2 cups of long grain white rice. Cover with a tight fitting lid and turn the burner down to the lowest setting.
Set the timer for 20 minutes.
When done, take off heat and let sit for 5 minutes before fluffing with a fork.
Shrimp
Thaw frozen raw shrimp in the refrigerator over night.
Melt butter in a large saucepan over medium heat.
Stir in shrimp. Cook, stirring constantly, for 3 to 5 minutes.
Take off heat. Stir in lime juice, cilantro, crushed nuts.
Add some flair to your rice by adding freshly squeezed lime juice and cilantro leaves for a Mexican twist!